Retail, state of mind
SoftOne's retail is an advanced business solution that reduces complexity and meets the changing demands of every retail business. Featuring a user-friendly interface, it provides retail business with the necessary functionality to optimize their processes and better serve their customers.
Providing real-time visibility across your entire retail operation, it ideally delivers all the information related to store performance, cost and inventory controlling. It fully supports the growing demand for business process automation, allowing your company to enhance its workforce productivity from day one.
Designed as comprehensive retail management solution, Soft1 Retail features innovative and powerful functionality that automates your sales, supports your loyalty schemes and marketing activities. It also provides you with a comprehensive view of your financial activities with an advanced financial management module for retailers. Accelerate and streamline your retail operations with Soft1's Series 6 powerful, flexible and configurable retail solution.
Soft1 ERP delivers real benefits

Optimize your operations
Improve your productivity, increase your operational efficiency and drive growth. With Soft1's Series 6 retail-specific functionality, you can efficiently align your sales and inventories, reduce complexity and optimize your entire retail operations.

Get closer to your customers
Deliver a great shopping experience and meet your customers' expectations. Take advantage of Soft1's Series 6 advanced loyalty and customer care features to better identify, interact with and retain customers.

See the big, big picture
Get real-time visibility into sales, inventory and customers across your entire retail business. See the complete view of your stock, sales and cash collections for any of your stores, on line. Better support your core operations and make smarter business decisions with confidence.

Uncover new sales opportunities
Soft1 Retail solution is designed to help you unlock new sales opportunities and meet changing customers' demands, while increase efficiency in your stores. Utilize Soft1's Series 6 scalable and integrated solution and react instantly to market conditions, making faster decisions on pricing, reorders and markdowns.
Industry-Specific Functionality
Customer Success Stories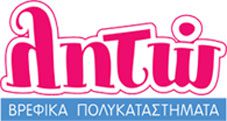 "Soft1 assisted our company to optimize its entire retail operation, putting an end to significant time delays and problems. The solution efficiently supports promotional activities and customer loyalty schemes, while it automatically synchs with our corporate e-shop."

Lykourgos Mantzouranides , IT Director, Leto S.A.
Read the customer story