CRM definition
CRM (Customer Relationship Management) is a software solution (often available as a Software Service), which enables a company to interact with its existing and potential customers. In fact, what a CRM system does, is to manage personal data, sales and flow of customer-related processes, starting long before the sale and continuing after it. Moreover, every company's goal is not just to find new customers but also to maintain the existing ones, by exploiting new selling opportunities the moment they present themselves.
The CRM term, as described above, might refer to the product, but it is in fact an "umbrella" term that embraces strategy, practices and technology, with the ultimate goal of improving the customer-centric philosophy of the business by focusing on the human factor, whether this is a customer, a user of services, a partner or a vendor.
The ultimate goal is to build strong customer relationships in order to increase business profitability.
A false impression that prevails is that CRM concerns only the sales department of a company. However, the benefits are greater and apply to the business in total. CRM is not just a sales and marketing tool. Instead, it should be fully integrated into the company's daily workflow, from HR and customer support to supply chain management.
This is where a modern CRM solution aims, providing modules and functions that are interconnected with the existing installed applications in a business.

CRM: Historical review

What CRM includes
CRM integrates in one application everything an enterprise needs in order to implement efficient marketing strategies and increase sales and customer satisfaction. A modern CRM system integrates - under a platform - all the channels through which the business communicates with its customers. These include not only traditional means such as telephone, e-mail, contact forms (printed and electronic), but also the most modern ones such as social networks etc. In addition, it offers various automations such as campaign alerts, sales opportunities, communication with customers etc. At the same time, it records all information about the company's communication with customers, giving executives the ability to monitor performance and productivity.
CRM features
Some of the key features of a modern CRM solution are the following:
Synchronization with all the known applications and office applications cloud services (Microsoft Office, Gmail, Microsoft Office 365) to import contacts, activities and email messages

Managing daily tasks such as phone calls, meetings and emails

Comprehensive management of contacts and accounts

Leads management and converting them into sales opportunities

Full management of sales opportunities

Possibility management for closing a deal

Detailed monitoring of vendors activities

Creating lists of existing and prospective customers

Automatically carrying out of promotional energies

Supporting multiple types of promotional energies

Productivity analysis of sales opportunities and promotional energies

Questionnaire design and answer management

Monitoring customer communication in detail regardless of the channel (phone, fax, email, SMS etc.)

Monitoring quote history and create new bid based on earlier corresponding ones

Flexible monitoring and use of all data for sales opportunity management (sales stages, competition, recommendations, partners, participants, estimated time and revenue, success rate etc.)

Sophisticated CRM Features

Key benefits of the CRM software

How to choose the right CRM
Having seen the CRM advantages, it's time to take a look at how you will discover the ideal product for your business.
Defining Needs
It is extremely important for every business to have a clear idea of what they want to achieve, before they kick off market research. The selected product must fully meet business needs. It should also be easily adaptable, as the business enters new markets or grows, whether geographically, introducing new products or new services etc. Every CRM starts with contact management in a common database. Later, sales monitoring possibilities follow as well as the integrated function of client servicing.
The first concern of every company should be how to pair the CRM system with its goals.

Flexibility and Cloud
Apart from short-term needs, it is also important to take long-term needs into account for future growth. This is why it is useful to have a modular CRM system. Ideally, we should have a cloud based platform, so that it can seamlessly host data and contacts and perform any upgrades in an automated way. Moreover, the cloud approach offers maximum safety and control, automatic backup and advanced data retrieval, naturally available from anywhere through any smart device.
Finally, the operation model is more flexible as the system is available by means of subscription (usually an annual one) depending on vacancies while it can be adapted to future needs by purchasing additional modules.
Briefly, the CRM offers:
Faster incorporation

Automatic upgrades

Adaptability in needs

Flexible authorization

Ability to work from any place and from any device

Increased collaboration possibilities
Support of third market solutions
An important concern to every business is to select a CRM system which will be compatible with all the software and services already in use. If for example, the company uses Excel, Outlook or even Gmail to communicate with its clients and client data is stored in these platforms, the CRM should be able to provide a seamless connection with these apps.
Mobile functions
In the modern business world, mobile devices such as
smartphones
and
tablets
have become the norm for many businesses. Coupled with
cloud
, they offer the ability to easily respond to new opportunities and to come close to existing and prospective clients at any time via any mobile device.
Support/ stability
Since the CRM includes many modules, databases etc, the question of system support is extremely important. A sales opportunity may come up at any time and must not be lost because the vendor cannot access the CRM system via his/her tablet. There is a number of available solutions in the market, both from Greek companies and from international manufacturers so the selection of the right CRM provider is of crucial importance. The more time a provider is in business and the more installations applied by him, the better it is. Every interested business should look for a solution, read reports and get feedback to select the choice that will meet both present and future needs and will contribute to the growth of his business

Mobile: The CRM of a new era
Find out how Soft1 can help your business grow faster
Startups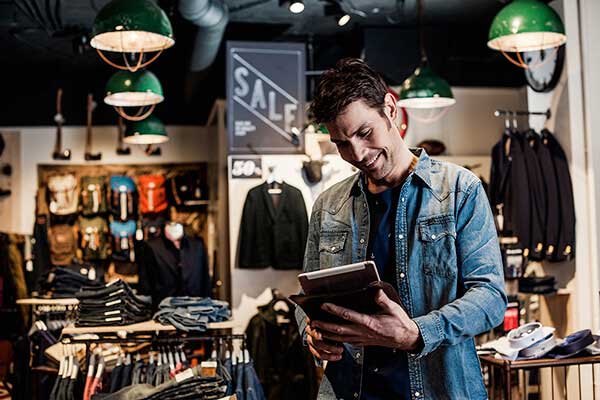 Small & Medium Businesses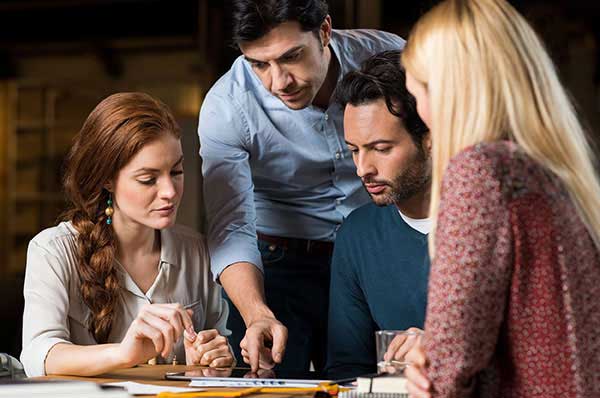 Enterprises