On hearing the term ERP, many people think that this is a complex and not user-friendly software. It may have started like that, but nowadays, even small and medium enterprises can use an ERP system to cut down on operational costs, increase their revenue and, overall, manage efficiently the resources available to them.
ERP: Definition
ERP stands for Enterprise Resource Planning, which could be explained as a "business planning system". There are countless analyses and scientific papers online about the ERP system. However, the prevailing definition is that ERP is a software system, which manages all the business operations in order to boost the business performance (Wikipedia ERP definition). This is achieved through a more rational management and use of data and business resources (human resources, material, financial resources etc.)
ERP: Historical background
Since its beginning in the 1990s, when it was used to introduce accounting functions and human resources/payroll into an MRP (Manufacturing Resource Planning, ERP has evolved technologically at a very fast pace. So, modern-day ERP systems have incorporated other capabilities, such as client relationship management (CRM), warehouse management system (WMS), Electronic Data Interchange (EDI), even Integrated Quality Management (IQM).
Many people confuse EPR systems with commercial software packages. However, an ERP system is way more than an accounting management system.
The difference is that the ERP system can manage and make use of all data, supporting business operations that may range from financial services and human resources to the supply chain and customers relations.
All the above have been made possible thanks to the unified database in which all the data and transactions are registered and monitored in real time (or almost real time in same cases).

ERP benefits in brief
An ERP solution helps a business to:
Increase its revenue stream

Improve its efficiency by unifying various operations (Finance & Accounting, Manufacturing, Supply Chain, Customer Relationship Management, Human Resources, BI/Reporting)

Increase human resources productivity by automatizing its procedures

Reduce its operational costs

Increase the safety of its business data

Extract information from different business departments

What does an ERP system include?

ERP features

Licensing options

Deployment options: On-premise, SaaS or Hosted

What is a Cloud ERP
The purchase of a business software shifts from particularly big and complex systems to ERP solutions which are much more cost effective and useful, while offering greater flexibility.
A solution that is constantly gaining more ground is that of Cloud ERP or, as it is also known, SaaS ERP (Software as a Service ERP).
But, what is Cloud ERP? This is a particularly popular solution as it responds to many of the challenges linked to big ERP installations. A Cloud-Based ERP makes use of internet-based capabilities regarding resource management and data storage, enabling all the business management tasks to be carried out in the Cloud. A Cloud ERP can be ready to run in no time, because no software is installed in the company's servers (unlike the case of the on-premise installation.) Moreover, it is always up to date enabling the customers to always work on the latest version.
Cloud ERP helps the company cut down on operational costs, since it does not require any additional hardware, while it is invoiced using an annual subscription (usually on a yearly and on a per-user basis).
It is worth noting that SoftOne was the first software provider to introduce the subscription model in Greece and at a time when the Cloud concept was unknown to businesses and to the end users. Essentially, with the S1aaS (Soft1 as a Service), SoftOne was the first to offer IT business solutions as a service, regardless of whether the Cloud distribution system was available or not.
Another critical parameter of Cloud ERP is the ability to access business data from everywhere, using any mobile device.
Lastly, data security with a disaster recovery plan is considered a given, since any real Cloud ERP is found in modern data centers.
For example, SoftOne uses Microsoft Azure technology and the respective Microsoft services, that offers full control and separation between data and software, so that the solution is fully compatible with European Union directives etc.

Cloud ERP benefits
Cloud ERP has indeed reduced operational and IT costs. A Cloud ERP solution:
Does not require costly investments in hardware and data services, nor does it add extra costs for user licenses and upgrades as it operates in the provider infrastructure and is available by subscription

It frees IT executives from complicated, time-consuming and costly system support (upgrade, backup copy etc.) enabling a more efficient use.
However, Cloud ERP benefits are even more and go beyond saving in IT operational costs.
Access and use from anywhere, since the software operates in the Cloud and does not require system installation in remote locations.

Utmost security as the data is not saved in local servers but in state-of-the-art data centers with continuous control, backup and advanced retrieval solutions.

Fast and easy set up without the need for any hardware and software installation in local business servers.

Flexible configuration as the installation can be tailored to the real business needs

Predictable IT related cost, since a cloud solution allows to scale expenses based on the actual resources consumed each time

Private or Public Cloud?
Regardless of the benefits it provides, Cloud ERP comes in 3 specific types, depending on where the solution is hosted.
Public Cloud: This type operates in data centers, owned and run by third companies (Microsoft, Google, Amazon etc.) This means that there are no management expenses for the clients. This is the ideal solution for small and medium sized enterprises; the basic advantage offered lies on the ERP implementation speed, as well as on the flexibility regarding the acquisition cost (pay as you go).
Finally, given the huge size of Public Clouds, businesses can change their demands in IT resources based on their needs in no time.
Private Cloud: Private Cloud is comprised of dedicated servers, who are found either in the business premises or in a third data center. Private Cloud offers all the flexibility, expandability and efficiency of Public Cloud while it offers higher control and safety levels which make it an ideal choice for big multinational and governmental organizations with rigorous policies in the field of data management.
Moreover, in a Private Cloud, the business can easily adjust the processing power, storage space, safety and networking following specific standards.
However, in that way, it is also burdened with the private Cloud creation cost, which is rising significantly when the Cloud is located in the business premises.
Hybrid Cloud: This specific approach is a combination of Public and Private characteristics which makes use of the advantages of both approaches in the most efficient way possible for a business. Public Cloud can be used for less sensitive data, while the Private cloud for data that are critical to business operations. That specific operation model incorporates all the existing resources, achieving an incredibly flexible and financially efficient business solution.

ERP for small businesses

What are the ERP market trends?
Find out how Soft1 can help your business grow faster
Startups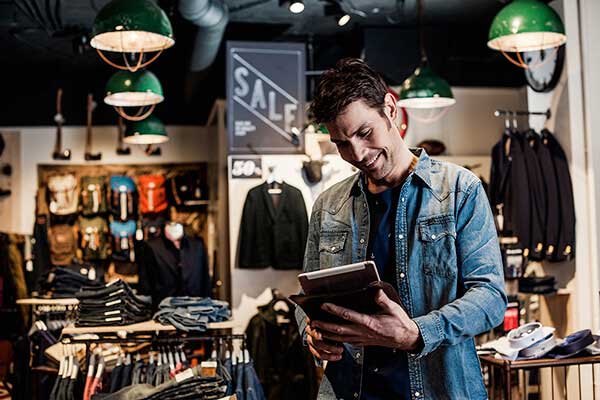 Small & Medium Businesses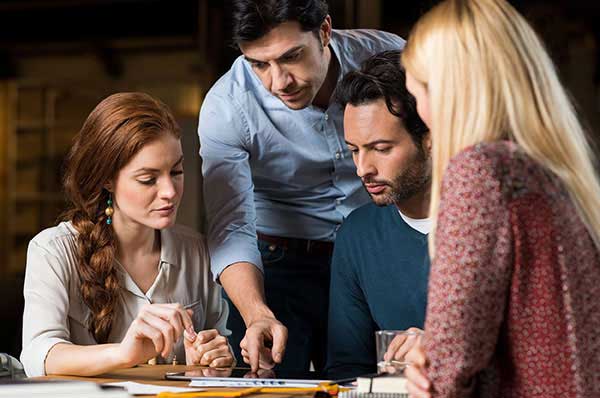 Enterprises