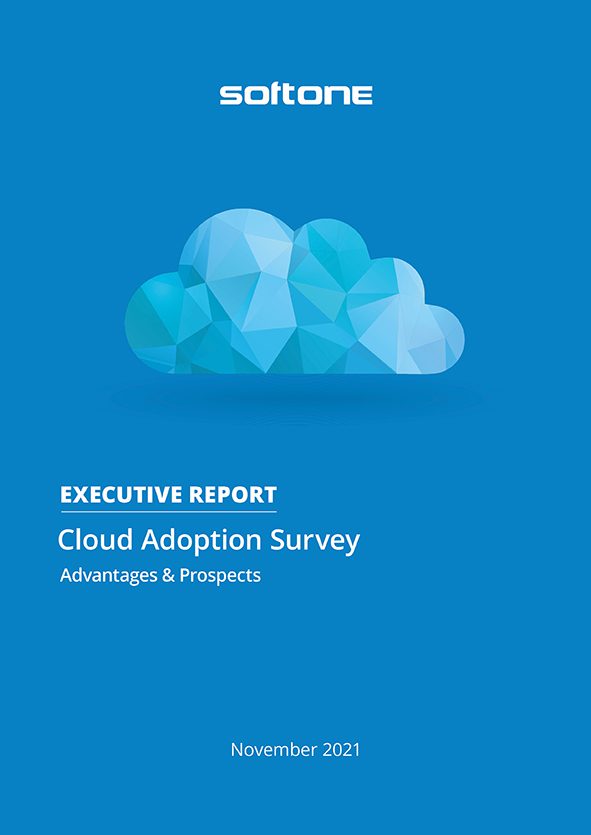 Cloud ERP:
Catalyst for the seamless operation of the modern business
Find out in numbers and percentages how the adoption of cloud solutions significantly accelerates the digital transformation of businesses, helping them gain high added value at a lower cost.
Degree of satisfaction
Discover the challenges that lead to the adoption of cloud solutions, as well as the significant advantages they offer, as confirmed by business executives in Greece, Romania, Cyprus and Bulgaria.
Cloud and COVID-19 pandemic
Learn about how SoftOne's solutions supported businesses in a practical manner in the flexible daily management of the challenges and impact of the COVID-19 pandemic.
Cloud and Digital Transformation
Learn about the trends and intention of businesses to advance the digital transformation of their operation, through the further adoption of cloud and enterprise mobility solutions.
Download the Survey
Survey Highlights ->

89
%
of businesses mention remote access to company applications and data as the most significant advantage gained by the operation of their IT systems on the Cloud

77
%
of businesses that took part in the survey (regardless of size and industry) note that cloud solutions and services ensured their seamless day-to-day operation during the pandemic

2
/
3
of businesses intend to make cloud investments in the near future, with e-invoicing, Cloud CRM and mobile applications as top priorities very on their planned investments agenda.